I first saw the tank vessel at the Bevexpo in Liverpool, my initial thoughts were it was for dry hopping – but it was showcasing the Sprayball inside the tank. I had a walk around and kept coming back to the HpE stand.
The others just didn't seem to be well made and the beauty of the clear lid is that you can see inside. After seeing the vessel I came up with the idea of what I wanted, spoke to HpE about my requirements, and after a couple of visits they were able to modify the existing exhibition tank.
Since having the tank we have continuously used it for various applications such as whole hops, pelleted, coffee, oranges, whole raspberries for beer. The versatility of the tank has far exceeded my expectations which has even used it for direct bottling.
I have been back over to HpE to discuss some small changes I would like for the tank which they were more than happy to do..… looking forward to getting the tank back so we can start the production of our Advent Calendars in time for Christmas.
"HpE are equipped with a wealth of knowledge, supported by a skilled team and can truly provide solutions for any application… a pleasure to work with and definitely will recommend"
Andrew Slater – Slaters Ale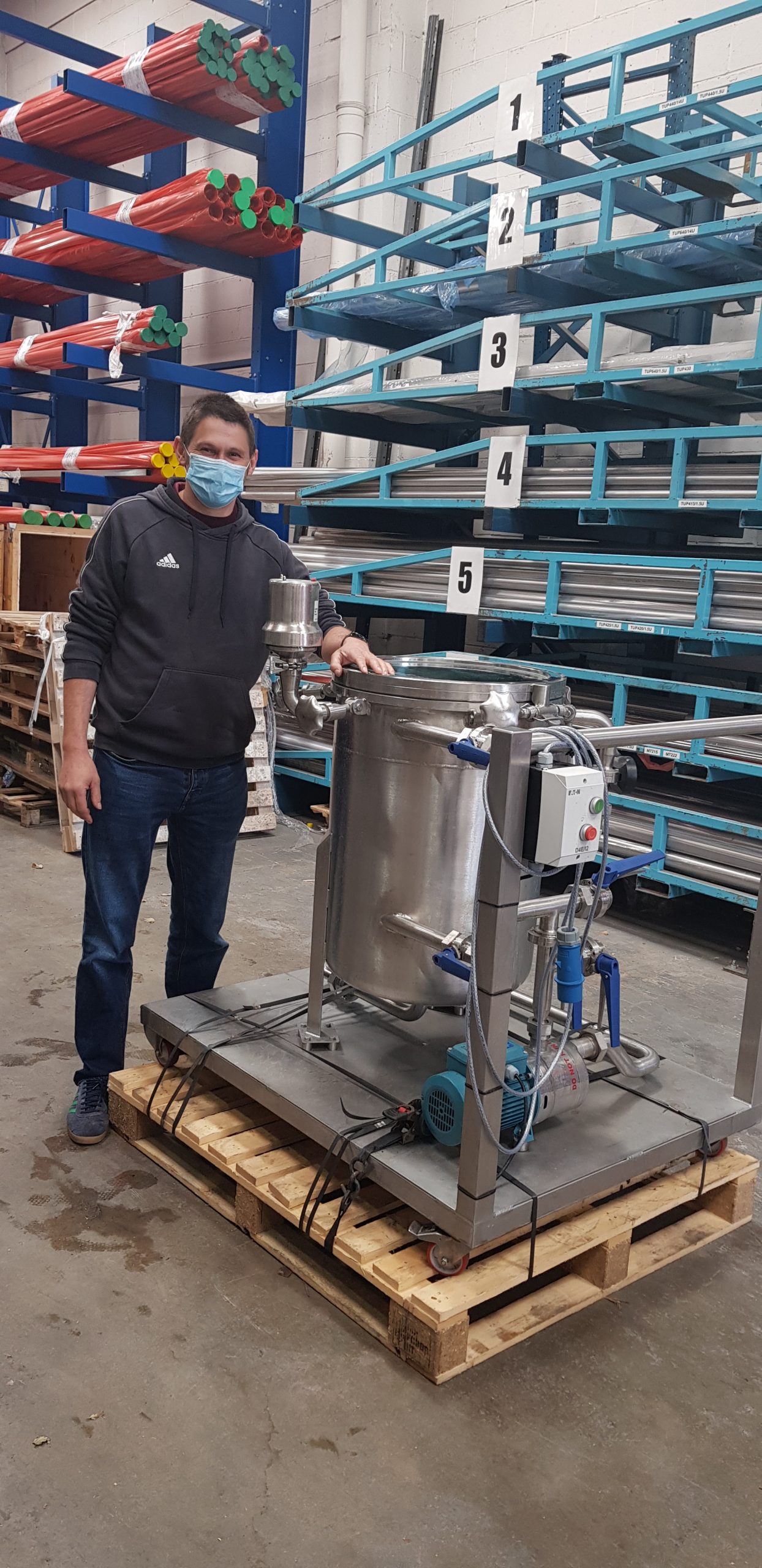 Andrew at HpE Process – Nov 2020
Tank on site >> original tank drawing