Graco AODD (Air Operated Double Diaphragm) Pump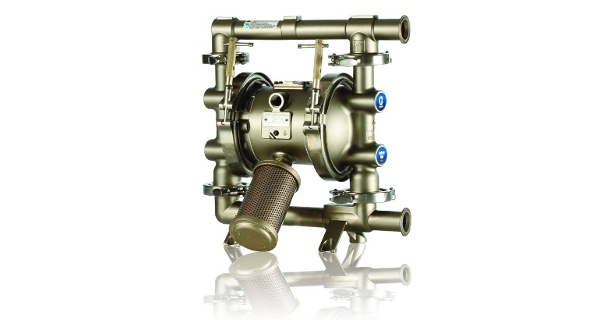 This is a very popular and robust pump that can handle a wide and diverse range of products and applications. A true "all-rounder". AODD pumps are used in every industry that makes or moves liquids from bolognese sauce to personal lubricants.
They are available in cast iron, stainless steel, various plastics including PTFE and aluminium. They are intrinsically safe and can be supplied with ATEX certification.
Other features include:
Good dry running characteristics
Can run against a closed valve (when pump pressure equals air supply pressure they just stop, then re-start when the blockage clears
Can be up to 97 per cent efficient
Good self-priming capabilities
Good solids handling capability
Will handle a wide viscosity range
The AODD is half the price of a Lobe or Twin Screw pump
Graco is a reputable, global company
HpE Altech Piston Diaphragm Pump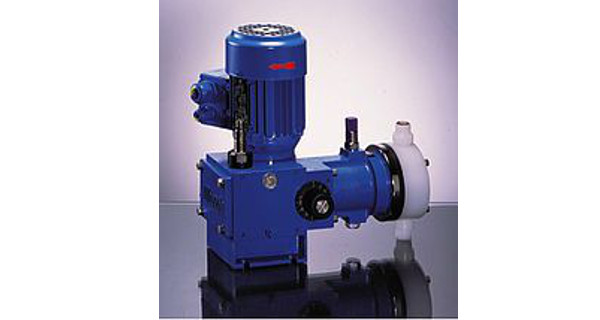 This high performance dosing pump from Altech can be used on very viscous media such as lecithin and emulsifiers. These pumps are modular built and inter-changeable, allowing for high flexibility with different pump features being able to be combined.
Set-up of the pump is straightforward, involving a quick exchange of the diaphragm. After the piston flange is dismantled there is no zero-resetting.
Benefits of the pump are as follows:
Robust and reliable construction
Minimum amount of spare parts required due to highly efficient design
Quick and easy setup of a twin pump by installing a second dosing unit (with the same or a different capacity) onto the driving gear
Symmetric design allows the piston flange to be mounted on either side of the dosing units
Simple conversion. By adding four stud bolts, the metering pump can be converted from manual to electric stroke length control
For operation, high standard multi-range motors (220-240/380-420 V, 50/60 Hz) are used for a wide range of applications and short delivery times for all pump types
Integrated safety pressure relief valves (test certified by TÜV) are standard for all our pumps which protect the pump in the event of overpressure or cavitation