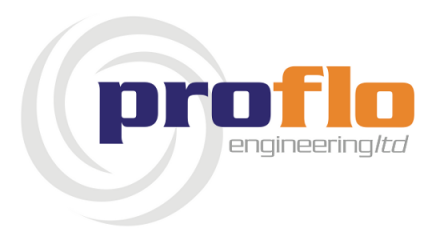 The Challenge
HpE Process Ltd was approached by Proflo Engineering Ltd to help one of their customers solve reliability issues in a pump system.
Tangerine Confectionery had a number of pumps in a cooker system experiencing regular seal failures. These failures caused damage to the pumps and significant plant downtime.
The pumps (2 No. syrup and 1 No. Glucose pumps) had failed approximately four times per year at a replacement cost of £3,900. Tangerine discovered that the syrup and Glucose (being very sticky and viscous) would set on the seals if the pumps were stopped for any length of time. When the pumps restarted, the seals would rotate on the shafts, wearing grooves that rendered the shafts un-repairable.
Due to the confined space around the pump HpE had to design an innovative solution. Despite the challenging task in hand, HpE Process Ltd got going with the project right away and worked intensely to resolve the issues in hand.
The Solution
HpE Process Ltd recognised that Tangerine Confectionery were facing hefty repair costs every time the pumps broke down. It demanded a creative future proofed solution that was low maintenance. The cost of the seals was usually £600 a set and the shafts were £350 each. Every time the pump failed the repair cost (excluding labour) would be £1300. This happened four times per year on three pumps costing approximately £15,600 per year.
HpE Process Ltd team recommended their unique Unibloc pumps fitted with double O lip seals. The three new pumps cost £15.5k to supply, plus £2k installation costs. The pumps were installed and have been running since March 2014. To date, they haven't failed once. The pumps are now on a planned six month seal replacement programme which will cost £20 plus in-house labour. This is more cost efficient and provides Tangerine Confectionery with a payback time of around 14 months on investment.
Proflo and Tangerine were delighted with the results; it not only saves £15,600 per year in repairs but also saves on downtime, labour and materials losses.
The Outcome
Ed Rawlinson of Proflo Engineering said: "I have been buying hygienic components for many applications for 10 years or more and have always been happy with the level of service from HpE Process Ltd. HpE Process Ltd have provided technical support and advice on specific applications of Pigging and CIP processes which have helped us improve our customer service. I would not hesitate in recommending HpE Process Ltd for all of your hygienic components and pumps."
Khawar Aziz of HpE said: " We have been working with Eddie for over 10 years and every time we speak we get exciting challenges thrown at us. Together we make a successful team and understand the factor of the bigger picture, Eddie's challenges and business are always appreciated."