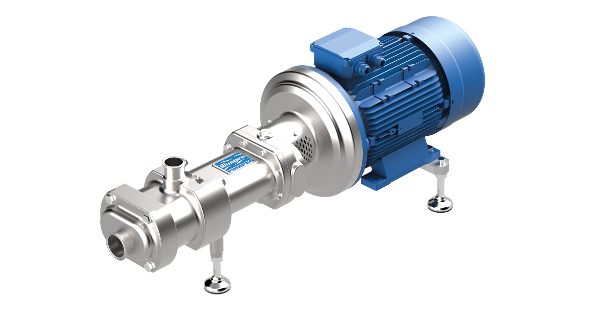 Special edition products are popular with consumers and can be great for business boosting sales at quiet times. Everyone loves a break with their favourite chocolate biscuit. Add a dash of orange, or mint or even a layer of peanut butter to ring the changes.
But for production managers they can be a nightmare. Regular runs have to be rescheduled and production lines have to be cleaned more often to ensure there is no cross tasting or bits of one product ending up in another.
One major international chocolate manufacturer came to HpE Process Ltd when they had a series of special editions to run through. The special editions contained nuts, praline and various strong tasting flavours. Determined to maintain standards of taste and cleanliness the challenge was to find a pump system that would enable them to do a short run, then clean the system out thoroughly and easily before restarting with a different product.
Traditional chocolate pumps are difficult to clean – they are not designed to be "hygienic" as chocolate lines do not generally need to be cleaned – water & chocolate being so incompatible. Hpe Process Ltd recommended the Twin Screw pump.
"The beauty of this system is that it is intrinsically hygienic and easily cleaned, enabling food producers to flush the system out with cocoa butter, thereby removing all traces of the previous batch and avoid cross contamination" explained MD, Andy Allman.
"We all know that the slightest trace of orange or mint flavour is easily detected by the discerning palate of the customer," he said. "It may not seem a big deal but it can dramatically affect product taste," he added.
HpE Process designed and installed two of the twin screw pumps on mobile skids that could be easily hooked into place for the special edition runs and then moved back.
This versatility is also ideal for research and development enabling food producers to trial short runs inexpensively. Consumers get the chance to trial new products often, manufacturers can experiment and maintenance and cleaning costs are kept to a minimum.