Dairy Expo 2023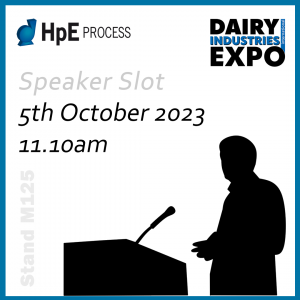 We are pleased to announce that we are exhibiting at the Dairy Expo, 4-5th October 23, Harrogate. Here's what you need to know:
Where and when it's all taking place:
Date: 4-5th October 2023
Location: Harrogate Convention Centre, King's Rd, Harrogate HG1 5LA
We will be on Stand M125 next to the conference area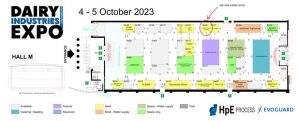 Times:
Day 1 – 4th October
Show open: 10:00
Show close: 16:30
Day 2 – 5th October
Show open: 10:00
Show close: 16:00
Getting there:
ROAD
Using Sat Nav
If you are using Sat Nav you can use the postcodes below or click on the name of each car park below for more information, including opening and closing times.
Harrogate Convention Centre – HG1 2HR. Visitor Parking  
Jubilee Car Park – HG1 1DJ – Visitors Parking 
Victoria Car Park – HG1 5LQ Visitors Parking 
Please remember to check the closing times of your car park if you intend to stay late as vehicles locked in will be charged a release fee.
Visitor Registration – Click here  
Exhibitors – Click Here
We will be sharing content via our social media platforms  – using the following hash tags #HpEDairyExpo2023 & #DairyExpo2023. Don't forget to like and follow!
Yes.. that's right we have a guest speak slot booked  on 5th October at 11.10am, 20 minutes to bring you information how chosen equipment impacts product quality and production. If you haven't yet registered you can do so here and visit us in Harrogate.