This construction is optimised for fluid recovery requiring cleaning between 2 production runs.  Whether the  liquids are viscous or charged with solids, the rheology in these scraper stations is designed to guarantee perfect cleaning and the complete draining of the equipment.
Different constructions are available depending on the type of liquid.
Low energy requirements
Low maintenance and operating cost
Reduction of effluent volumes
Reduction of the cleaning cycle times,
Hygienic construction, NEP
TECHNICAL CHARACTERISTICS :
Clear or viscous liquids with or without markers
DN25 to DN150
For SMS, BSOD, DIN11850, ISO pipework
Standard operating pressure: 10 bars
Operating pressure can be up to 20 bars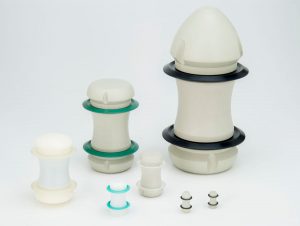 Suitable for the following industries
Pharmaceuticals & Cosmetics
Cleaning Products
Wines & Spirits
Soft Drinks
Dairy Products
Oils & Sauces
HpE work closely with the manufacturer  Abscisse to ensure the supply the highest quality equipment. Pigging Systems are designed to save on water consumption, as well as shortening the duration of the cleaning process. A variety range of pigging systems are available – Aseptic, T-Port Pigging Station and 3 Way Valve Pigging. Thus allowing for flexibility on price and application from a simple manually operated to a fully automatic with PLC control.
Contact us today to discuss your requirements: Click here