Evoguard Centrifugal Pump H1CP – Single Stage, Non Self-Priming
Easy and fast cleaning
High surface quality due to parts made of solid material
Robust mechanical shaft seal according to EHEDG guidelines, modular and simple design
Energy saving because of high efficiency
Easy and fast maintenance
Sealing failure fast to detect
Evoguard Centrifugal Pump HSCP – Single Stage, Self-Priming
Fastest venting of pipelines
Same parts and spare parts as H1CP
Easy and fast cleaning
Low noise level
Energy saving because of high efficiency
Smooth surfaces, high pressure resistance
Easy and fast maintenance
Sealing failure fast to detect
Evoguard Centrifugal Pump HMCP – Multi Stage, Non Self-Priming
Available with 2 up to 5 impeller stages
Design according to the latest EHEDG guidelines
Optimized hydraulic system due to CFD calculation
Low-noise and high efficiency
No enclosed room or parts, fast detection of sealing failure
Identical mechanical shaft seal as from the H1CP
Manufactured to the latest production processes, no castings in the product-room
The centrifugal pump is in many ways the "backbone" of any liquids processing industry. In the food, beverage and pharmaceutical industries, the particular requirements for hygiene, reliability and efficiency mean that the KPA range is without doubt the best option available.
HpE KPA S Type Liquid Ring Pump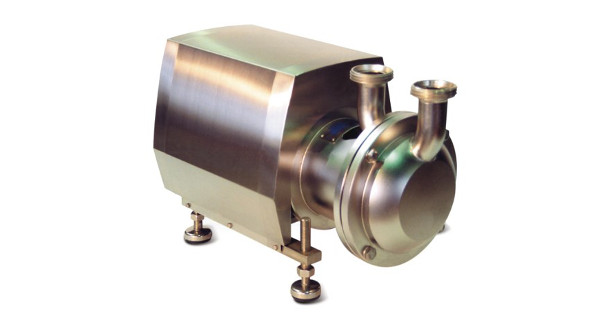 For tank cleaning machines and sprayballs to work effectively cleaning liquids should not be allowed to build up in the vessel, which means these liquids must be pumped out at least as fast as they are pumped in. This is very difficult to achieve, so the general rule of thumb is to size the return pump for a flow rate of approximately 5-10 percent more than the feed pump. This is a problem for centrifugal pumps which airlock, causing the flow to stop while the liquid builds up inside the vessel.