In order to optimise the circulation of the fluids to the different utilization points, 3-way distribution or by-pass valves may be necessary.
Scrapable, they favour the recovery of the product and limit retention zones.
Turning 90° or 180°, they are quick and economical to install
TECHNICAL CHARACTERISTICS:
90° "L-shape" construction
2 or 3 position "T-shape" construction
Suitable for hot fluids, liquids, viscous or with markers.
DN25 to DN150
for SMS, BSOD, DIN11850, ISO pipework
Standard operating pressure 10 bars
Operating pressure can be up to 20 bars
Manual or motor-driven construction
Actuator plate ISO5211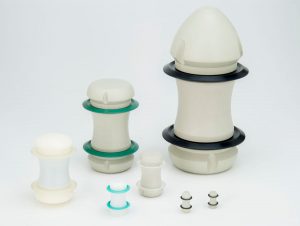 Suitable for the following industries:
Cleaning products
Wines & Spirits
Chocolate
Soft Drink
Oils & Sauces
Corrosive and/or Explosive Fluids
Paints and Inks
We work closely with our manufacturer  Abscisse to ensure we supply the highest quality equipment. Pigging Systems are designed to save on water consumption, as well as shortening the duration of the cleaning process. We offer a variety range of pigging systems Aseptic, Clean-In-Place pigging and T-Port Pigging Station. This allows for flexibility on price and application from a simple manually operated to a fully automatic with PLC control.
Contact us today to discuss your requirements: Click here