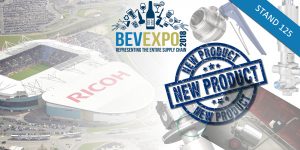 Thank you to everyone who visited us at BevExpo 2016 in Manchester.
Following the 2016 success, we are pleased to announce we are exhibiting at BevExpo 23rd and 24th January 2018 at the Ricoh Arena.
Visitor registration is now open CLICK HERE to register and receive your confirmation via email.
We hope that you can join us for a packed 2-day exhibition and seminar programme!
For more information please visit the website www.bevexpo.com
Where to find us 
You can find us on Stand 125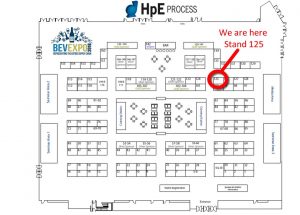 What you can expect to find on our stand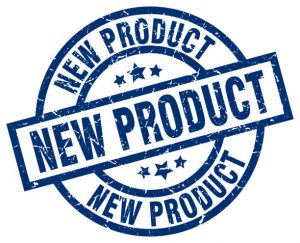 We are launching our new 'All Purpose Brewery (APB) Pump.
The pump is designed to handle any liquid product (Spent grain, Trub, Yeast, Wort, Beer & CIP) transfer application in any brewery. The key benefits are to a provide a high suction capability for handling heavy adjuncts, yeast, waste and spent grain. The pump offers particularly low shear transfer of sensitive yeast, has the ability to handle CIP scavenge without air-locking and low NSPH requirements allow easy transfer of hot wort without cavitation. It is fully hygienic & EHEDG compliant.
Visit the stand or contact us +44 (0)113 252 6712 to find out how the pump is supplied.
We will be launching a new product at Bevexpo, it is not to be missed – Book your tickets now  CLICK HERE to register and receive your confirmation via email.
Versaline Centrifugal Trolley Pump
We will also be showcasing the trolley pump which we launched last year and has proved to be a great success.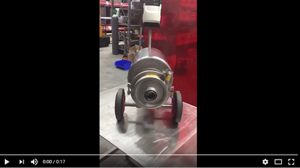 Evoguard Valve
For those brewers looking to expand/automate their brewing process, we will also be able to demonstrate our range of Evoguard hygienic  mixproof example which is quite simply, the most hygienic and easiest to service valve on the market – the technical director of the world's oldest brewery – Weihenstephan Bavarian State Brewer- claimed a massive 90% reduction  maintenance costs when he started using Evoguard valves.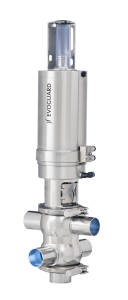 Other industry solutions will be on our stand, such as the tried & trusted Versaline butterfly valve – which gets a new state of the art control head for 2018.