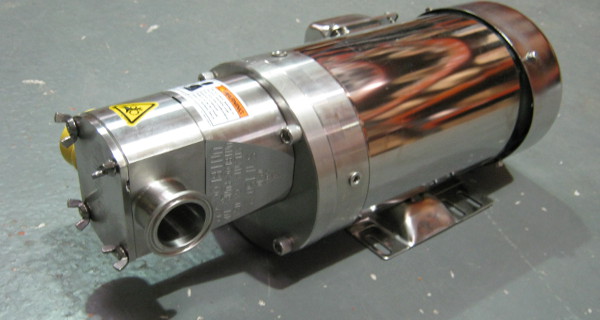 The Unibloc gear pump is a simpler and more cost effective version of the Unibloc Lobe pump using only a single seal and designed for simplicity strip-down cleaning. It is ideal for OEM's as a feed pump for low to medium viscosity products..
It is ideal for OEM's as a feed pump for low to medium viscosity products on filling machines, spray application on conveyors for fats, syrups and egg glaze. It is a reliable aid in the confectionery and bakery sectors where production is almost 24/7 and margins are tight. Gear pumps are also an effective production aid in other hygienic process systems including pharmaceuticals, household, toiletries and brewing.
When you need reliability on your production line you can install Unibloc with confidence to tackle the difficult jobs so you can get on with the impossible ones.
The gears and pump casing are designed to allow for very high pressures and the ability to pump very thick, viscous fluids.
The main features of the range are:
Helical Cut Gears for smooth and quiet flow operation
Sanitary 3A Design, Third Party Verification (TPV)
Sanitary Tri‐Clamp porting in either Horizontal or Vertical orientation
Port Sizes from ½" to 2"
Capacity up to 36 GPM (137 LPM)
All FDA approved materials
Disassembly and assembly without the use of tools
Interchangeable Gear Housings for multiple capacities and products
Multiple Gearing Material Options for differing applications
Multiple Pump Sealing Options for different customer needs
Crevice Free Front Cover and Gear Housing for optimal cleanliness
Pump Housing and Cover made of 316L Stainless
Fully Machined Stainless or Anodized Aluminum Bearing Housing
Non pulsating Flow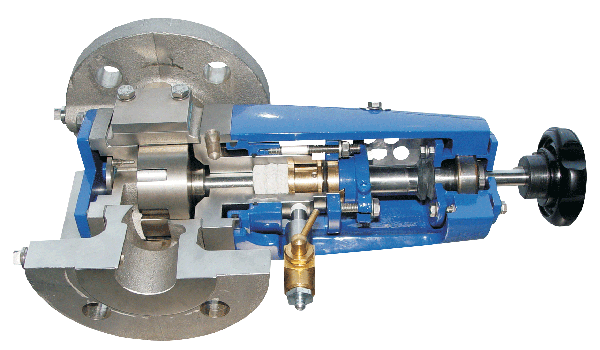 This is a very popular pump in the confectionary industry for transferring chocolate and products where cleaning-in-place is not required. A major factor contributing to its popularity is use of a combined grease packed PTFE gland and lip seal on the shaft that gives years of trouble free service.
The design of the pump means "new" chocolate is always flushing the areas around the rotating elements and particularly around the internal bearings.
Other features of this chocolate pump are as follows:
It is made from cast iron, reducing initial cost
A special main bearing with a lip seal keeps the lubricant within the pump. This reduces friction and thereby the temperature of the bearing and packing cord
CHD pumps have heating jackets fitted to the front and back as standard
The characteristic 'back pull-out' system allows repairs with no need to disconnect the pump housing from the pipework
The pump is available as both straight-flow and angle
A unique combination of sealing and main bearing
All parts comply with (EC) No 1935 Materials and articles which come into contact with foodstuffs legislation
Please note that generally speaking Rotan pumps are limited to maximum six bar delivery pressure on chocolate service. If your system needs higher pressures, consider the VersaTwin ranges.
The rotational speed of the pumping element can degrade chocolate if the pump is not selected with care. Different types of chocolate need different maximum pump speeds. Only HpE Process have the experience and knowledge to ensure that our pump and your product are matched perfectly.