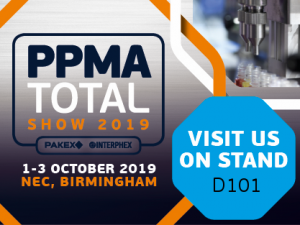 HpE Process [Stand D101] will be exhibiting for the first time at the UK's leading machinery exhibition PPMA in October at the NEC, Birmingham.
Based in Leeds, HpE Process is a dedicated supplier of first-rate hygienic process equipment. With its pioneering design ability and industry expertise, its cost-effective products have been extensively appreciated by some of the world's leading brands for a number of years. Its reputation as a trusted partner nurturing longstanding working relationships is the result of decades of experience and an ongoing determination to resolve complex industrial problems.
"HpE was set up to provide a good independent service for customers, providing sanitary and hygienic equipment predominately for manufacturers operating within the food and beverage industry," said Andy Allman, Managing Director.
The equipment provided by HpE meets all national and international standards, which is a given for food production companies, they pride themselves on choosing the best products for any job. This is what differentiates them from their competitors, suitable advice is provided after listening to each individuals' requirements. The main aim is to provide purposeful solutions as opposed to just making quick suggestions in order to meet figures.
New innovative products allow food and drink factories to enhance productivity, a factory which combines outstanding technology ensures future growth and efficiency. Some manufacturers who have implemented new technology are able to offer a wider range of solutions with cost-effective applications. HpE Process product offering enables energy efficiency, reduces the loss of production and minimises the cost of maintenance. Other trends influencing the growth of the global food processing is automation. Food manufacturers who adopt advanced and automated equipment are likely to save both time and energy as well as reducing operational overheads.
The food industry is very cost conscious and it's very competitive with this in mind HpE will be showcasing technology for automation, CIP, low maintenance, improved efficiency on their stand D101.
HpE Process is the Sole UK distributor for Evoguard who are part of the Krones Group. High-performance technology runs across the complete Evoguard range. The Evoguard valve and pump series comprise a modular system of components that contributes to high performance all over your production line. To know what products will be on the stand follow HpE on their social media platforms to keep up to date with what products will be showcased along with any company news leading up to PPMA.