Andrew Allman – Managing Director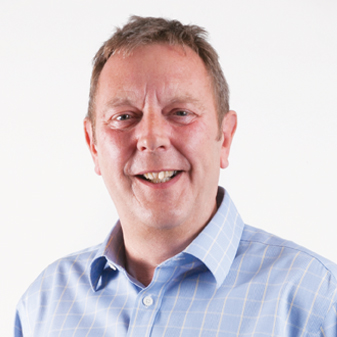 Managing Director Andrew started HpE Process Ltd from his back room and has steered it through major changes and upheavals to become one of the most respected suppliers to manufacturing and production in the UK today.
Starting it on his own gives him a unique insight into the needs of customers, suppliers and industry and has enabled him to diversify to take advantage of innovations in manufacturing and production.
Having studied mechanical engineering at Nottingham University he was an application engineer for one of the leading names in pump manufacturing in the early 80s. That made him realise the challenges that customers faced and how he could solve them.
He set up HpE Process Ltd in response to the demands of manufacturers who were being sold short term solutions for long term problems. He set about future proofing their production systems so that down time was cut and wastage was reduced to boost profitability.
Proud of the innovative HpE Process Ltd pigging system that delivers a fast payback he is keen to work in new sectors as well as the mainstays of the business that include food, beverage, microbrewery, household and pharmaceutical. Amazed he has weathered three recessions he now wants to build HpE Process Ltd for the next generation.
When he isn't solving customer's problems he is planning his next adventure bike ride around the world – look out South America!