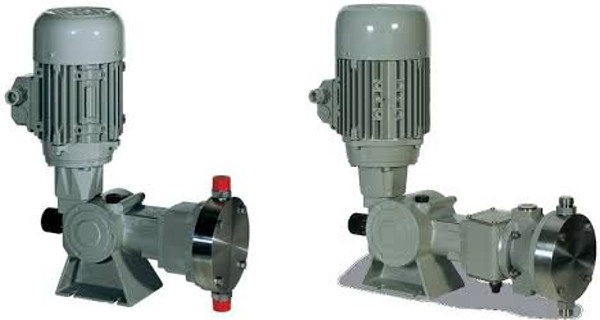 This is a competitively priced general purpose dosing pump used in a wide range of industries including food production, chemicals, water and effluent treatment and pharmaceutical.
The main features of the pump are:
Fitted as standard with top quality 4 pole electric motors conforming to UNEL-MEC specifications
A wide range of alternative specification non-standard motors is available
Short delivery times
Fully adjustable dosing rate by manual and automatic means
Robust gearbox uses a worm and wheel gear reduction system
A wide range of complementary accessories is available including foot valve/strainers, pressure relief and loading valves, injection fittings and pulsation dampers
Special versions of construction suit clients' specific applications
HpE Jesco Smart Dosing Pump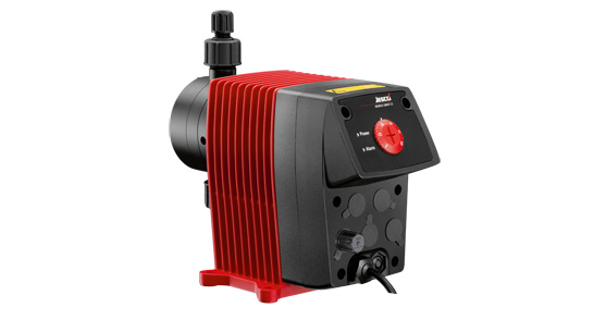 This digital dosing pump certainly looks the part. Not only does it boast a smart design but it is also compact. Its small mounting area means it can be integrated into any dosing system either on the floor or wall without the need for further attachments, so it's a real space saver.
But there's even more to this pump than meets the eye. It also has a multilingual, built-in control panel for straightforward adjustment of the flow rate and volume dose.
The media it deals with are low viscosity products such as acids, alkalis, coagulants and flocculants which are accurately dosed. That's thanks to a sturdy, low maintenance solenoid drive as well as double-ball valves.
Other features include:
Output range from 1.5-19 l/h, up to 16 bar
Long-range power supply unit
Plastic dosing head ventilation
Batch dosing with interval and timer functions
Dosing control input
Dosing power can be adapted by varying the stroke frequency manually
Alarm relay output
Stroke frequency can be adjusted
Energy-saving mode is available
CSA and UL certified