Valves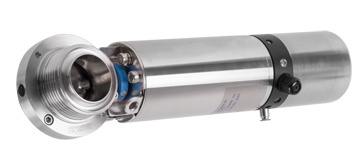 One size doesn't fit all and HpE Process Ltd propose the best option for your unique problem.
Different products demand different solutions. For example, products with large solids can't pass through a butterfly valve but a ball valve is not and can never be, fully hygienic or cleanable without being disassembled. We pioneered the world's first full bore automatic & FULLY hygienic solution..
When Andy Allman established HpE Process 25 years ago he understood that manufacturers wanted to install sustainable solutions that would future proof productivity.
HpE Process Ltd offer a range of valve options that can tackle any product to ensure that production lines maintain free flow and yet can still be 100% cleaned with the minimum downtime.
Our Versaline range offers versatile and cost effective solutions for the food and beverage process.
Evoguard Valve Range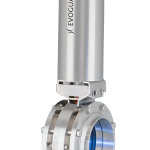 Evoguard Valves
Evoguard Valves
The Evoguard range of valves is a high quality, efficient component of the process system.