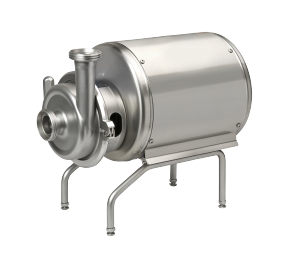 Our product offering allows us the flexibility to look at both short- and long-term solutions. At HpE we want to educate our end users of the benefits of lifecycle cost advantages and offer our expertise to support businesses.
We work with a varied customer base, ensuring each is provided with the correct products and systems for their needs. Some of which are those working in busy and sometimes stressful environments,  who do not want to worry about having to keep their plant/production running in the face of late or delayed delivery times or break-downs. Others are people who do process installation and our answer will be honest and impartial.
New innovative products allow food and drink factories to enhance productivity, a factory which combines outstanding technology ensures future growth and efficiency. Some manufacturers who have implemented new technology are able to offer a wider range of solutions with cost-effective applications. Our product offering enables energy efficiency, reduces the loss of production and minimises the cost of maintenance. Other trends influencing the growth of the global food processing is automation. Food manufacturers who adopt advanced and automated equipment are likely to save both time and energy as well as reducing operational overheads.
Our business if offering hygienic process equipment, all our products are compliant with all British and International standards. All our products have full traceability which ensures we are able to offer the best to the industry.
Low and High shear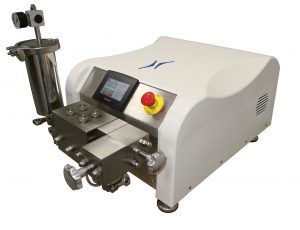 Mixing technology for curry paste, salsa dips, dressing, confectionery, batter is more advanced than ever before, with high shear mixers being used predominantly in the food sector.
We are the sole UK distributors for HST [part of the Krones group] and are able to offer advanced homogenisation equipment. The HL homogenisers consist of high positive displacement, reciprocating high-pressure pump, fitted with a homogenising valve assembly, specially selected for each application. It uses a minimum of parts, because of the special design, a surface treatment, and by avoiding dead – areas, the HST homogeniser is highly sanitary and fully CIP-able.
The low shear in-line mixing is suitable for delicate, viscous products. The unit is sanitary, flexible and ingredient saving. The Viscomx is designed to homogenise up to 6 different ingredients at a time.
Highly advanced mixing equipment must be able to adapt to changes in texture and ingredients to meet the need for premium products such as thick and creamy mayonnaise, as well as smooth and saucy products. Mixing technology is, therefore, more advanced than ever before, with mixers which are highly flexible and scalable, and we offer a range of solutions ranging from intense mixing to gentle blending. Our range of mixers consists of agitation and mixers.